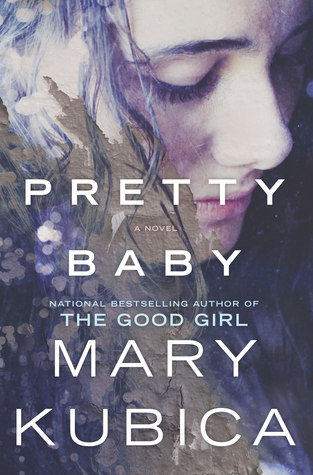 Title: Pretty Baby
Author: Mary Kubica
Genres: Contemporary | Mystery | Psychological Thriller
Length: 380 pages | 4861 locations
Source: Netgalley
Format: Mobi
Rating: 3/5
Premise:
Heidi Wood is on her usual commute to work when she notices a young girl in the train station. The girl is obviously homeless and in need of help. As if that isn't enough, she is carrying a baby. Can Heidi help her? If so, how? If she makes the decision to take the girl to her home, what will the consequences be?
Review:
This book left me with mixed feelings.
It started ok. There was something about the prose that I could not put my finger on but put me off a bit, but I liked how the story was developing, how Heidi did not just jump in and took care of the mysterious girl with the baby. Even if she was inclined to help random strangers, she knew normal people don't just do that. But when the story switched on her family dynamic, instead of it being something I could relate to, it became just plain boring.
The narrative then grew slightly interesting when we first begun hearing Willow's voice. Her story was sad, even though I could not understand how certain things could have been done, like forging school papers. In the early 2000s, I just do not see how something like that could be done.
I thoroughly enjoyed the different voices of the narration, particularly because they allowed me to see how each character thought and felt and then compare that to the perception others had of him or her.
There was plenty of mystery and quite a few surprises but, as a whole, the narrative was extremely morose and at times repetitive, especially when it came to Heidi. I lost track of the times I heard her talk about the big family she wanted to have and baby Juliet. I now understand why such statements were made but, as I was reading, I thought it turned something that could have been special into a banality.
I enjoyed reading Pretty Baby but I did not really feel the urge to find out what came next until the last 10% or so. I just could not connect with any of the characters. It is not that I did not like them because I have enjoyed several books where I did not like the characters but since their actions made sense I was gripped by the narrative. That did not happen here and I am still trying to figure out why.
I guess I expected to feel more engaged by the story. I kept wondering when something really interesting would come up and when I would start feeling like I was in the story instead of just watching from the outside. All in all, it felt like an average book, when it could have been amazing.
Read from Sep 06 to Sep 11, 2015
GR Review