September has come and gone. I managed to read a few books, watch several movies and handle some stuff in real life, which sadly took time and enjoyment out of reading.
I still went through some great books and finished the 20 Books of Summer challenge (it ended on September 4th).
And now Autumn is here! Time to bundle up with a mug of a hot beverage, a book and a blanket in a cozy nook, while listening to the rain outside.
---
Summary:
Total Books Read:7
Longest Read: Broken Promise (Promise Falls #1) (484 pages)
Shortest Read: Teagan of Tomorrow (Legend of Rhyme #3) (144 pages)
Book of the Month: The Martian
Favourite Cover: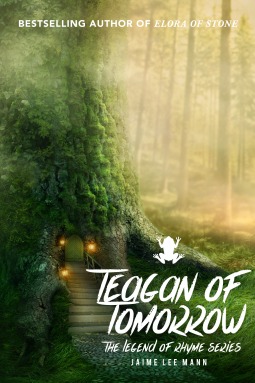 Challenges Progress:
GoodReads: 90/100
20 Books of Summer: 32/20
2015 Netgalley & Edelweiss: 44/?
---
September Books:
On the first of September I finished Broken Promise, by Linwood Barclay.
The quality of the ARC was dreadful; I tried not to let it influence me but it caused me to have difficulty focusing on the story and took me longer to finish in general.
There were a few things that could have been tweaked but overall it was a pretty good read and I recommend it. There is plenty of mystery and suspense and some of the characters were very relatable.
I rated it 3.75/5 stars.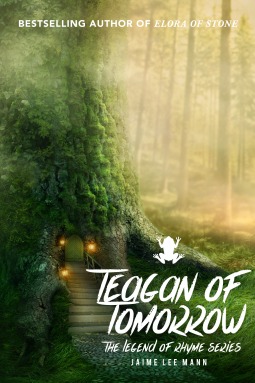 I moved on to the third book of the Legend of Rhyme series, Teagan of Tomorrow by Jaime Lee Mann.
It was a lovely book. The author has a way with words that just carries you away and I thought the story was very engaging.
However, it was much too short, some things were repetitive and as usual it ended in a big cliffhanger.
Now I can't wait to read the next in the series!
I rated it 3.75/5 stars.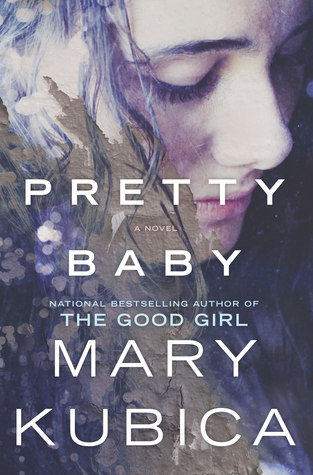 Then followed Pretty Baby, by Mary Kubica.
The book took interesting turns but I have to admit it kind of lost me, because for a long time I felt nothing much was happening.
I also had trouble connecting to the characters. It is a good book, but I feel it could have been excellent.
I rated it 3/5 stars.
Winell Road by Kate Foster was a children fantasy book about a secret London inhabited by aliens.
I couldn't help but feel the story could have been better executed and I was thoroughly disappointed by the ending.
I rated it 2/5 stars.
Then I read the conclusion to the Halfskin trilogy, Bricks (Halfskin #3), by Tony Bertauski.
There was very little wrong with this book. I wished there had been a better wrap-up with the events of the first and second ones but the fact is the Halfskin series has become one of my favourite and I highly recommend all three books.
I rated it 4.5/5 stars.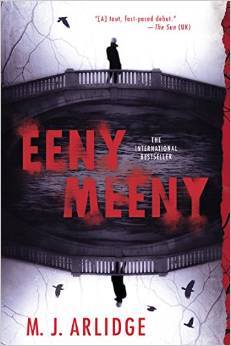 I moved on to a crime novel, Eeny Meeny (Helen Grace #1) by M.J. Arlidge.
I welcomed the change, it was a great palate cleanser from sci-fi and especially children fantasy, as it was a very dark book.
However, I felt like the procedural bit of the story could have been done so much better and that some sections were extremely convenient and/or rushed (particularly towards the ending).
I also finished it feeling a bit disappointed.
It was quite well written though, despite the formatting issues.
I rated it 2.75/5 stars.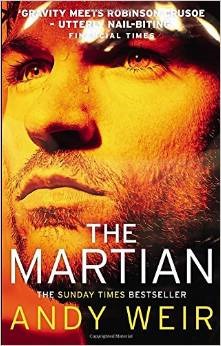 I finished in style with the book of the month: The Martian, by Andy Weir.
It could have been incredibly boring with all the science talk and the whole scenario of main character on his own struggling to survive, but Weir injected such personality into his characters, particularly Watney, that I just breezed through the novel.
I rated it 4.5/5 stars.

---

Where I got the books:
Author:
Book Depository:
Netgalley:
Broken Promise
Teagan of Tomorrow (Legend of Rhyme, #3)
Pretty Baby
Winell Road
Eeny Meeny
Movie Reviews:
Reblogs:
Other Posts in September:
---
How was September for you?
Do you have a Wrap-up post? Please link it below!