October was a so-so month.
I managed to watch a few movies and I enjoyed them for the most part. I discovered a funny video that totally made my day and am planning on watching it whenever I need a little pick-me-up.
As for the reading, the first half or so of the month wasn't too bad. I read some pretty nice novels. In fact, the quality seemed to be increasing as I went along. I had a really good time reading them.
I had a buddy read of the book Annihilation and I thoroughly enjoyed it, as always. I absolutely adore sharing my thoughts as I read along and hearing what others think.
However, I had such a bad streak towards the end of the month that I fear I am getting into a slump. I didn't read for 3 whole days – that hadn't happened in a long time and I cannot seem to focus on my current one.
Oh well, new month, new possibilities!
---
Summary:
Total Books Read:8
Longest Read: The Boy A Thousand Years Wide (422 pages)
Shortest Read: Conguise Chronicles: The Rise Of the River-Man (Mutter's Story)(108 pages)
Book of the Month: Master (Book of Immortals, #3)
Favourite Cover: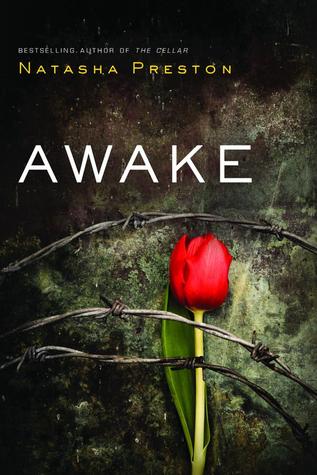 Challenges Progress:
GoodReads: 98/100
2015 Netgalley & Edelweiss: 50/?
---
October Books:
The first book I finished in October was One Last Thing, by Rebecca St. James and Nancy Rue.
It was an interesting book that approached very sensitive topics, but the perfection of the main character and her family completely irked me.
It didn't help that I kept guessing the major revelation.
It was still fairly well written, even with all the drama, and I enjoyed reading it because the message was quite hopeful.
I rated it 3/5 stars.
Krabat, by Otfried Preußler was an interesting one.
It read like a folks tale and it was a unique book.
Despite the insta-love and other things that put me off a bit, I enjoyed it very much.
I rated it 3.5/5 stars.
I then did a buddy read of the book Annihilation (Southern Reach #1), by Jeff VanderMeer. It had been on my to read list for a while and I am so happy Netgalley gave me the opportunity to read it.
This was a surreal book. The suspense never relented and the only thing that put me off a bit was the writing. At times, it got too descriptive, and not nearly enough mysteries were solved by the end of this first book of the Southern Reach trilogy.
I rated it 3.75/5 stars.
I moved on to Master (Book of Immortals, #3) by Kassandra Lynn.
This was an amazing conclusion to the Book of Immortals trilogy.
I only wish it would have wrapped up the wonderful premise brought up in the first book but I still highly recommend all three books. I dare say the fantasy concepts here are unique or at the very least extremely well crafted, so well worth your time.
I rated it 4.5/5 stars.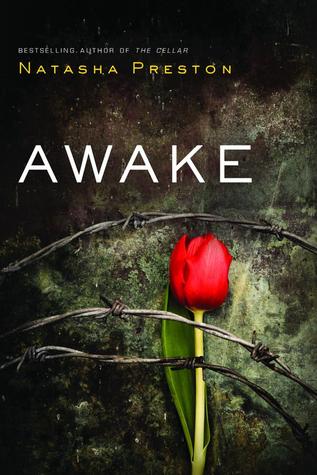 Then I read Awake, by Natasha Preston.
There are very few books which I feel I should not have wasted my time reading. Why? Because I always gain something out of reading them.
Sadly, I didn't in this case. Nothing whatsoever. The premise was weak and there was too much romance – and a badly constructed one too. Eh, I liked the cover…
I rated it 1.5/5 stars and rounded it up because I feel I was just not its audience.
Conguise Chronicles: The Rise Of the River-Man (Mutter's Story) by L.S. O'Dea was the perfect quick read. It is a spin-off of the series Lake of Sins, portraying the experiments happening in Professor Conguise's laboratory. This is the story behind the myth of the River Man that is mentioned fairly frequently in Lake of Sins.
Most of my complaints related to the romance, but that's not new. Everything was extremely well conceived considering how short this story was and I recommend both it and the Lake of Sins series.
I rated it 4.25/5 stars.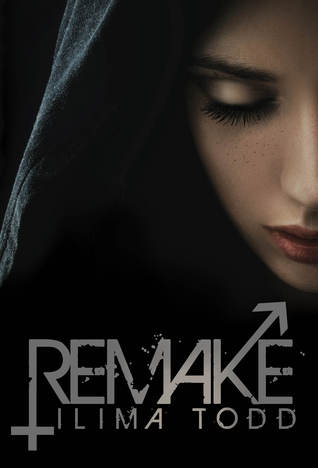 Then I read Remake, by Ilima Todd.
I was disappointed to see what could have been yet another amazing dystopia being completely overwhelmed by romance. Some concepts could have been so awesome, had they been better explored. My favourite part of the book was the beginning, watching a new way of life and thinking unfold. Then it all went downhill because of the silly romance and not getting resolution.
I rated it 2.25/5 stars.
I finished the month with The Boy A Thousand Years Wide by David Spon-Smith. First of all, there is no chance this book went through editing. I just don't buy it. Secondly, it was bad. I haven't read such a bad book in a long, long time. I am so sorry, I usually even give the benefit of the doubt in case I feel I am just not the right audience but in this case I simply cannot contemplate anyone enjoying this book as a whole. Not if you appreciate a good story.
I rated it 1/5 stars.
---
Where I got the books:
Author:
Book of Immortals: Master (Book of Immortals, #3)
Conguise Chronicles: The Rise Of the River-Man (Mutter's Story)
Netgalley:
One Last Thing
Krabat
Annihilation (Southern Reach #1)
Awake
Remake
The Boy A Thousand Years Wide
Movie Reviews:
Reblogs:
Other Posts in October:
---
How was October for you?
Do you have a Wrap-up post? Please link it below!