In September I updated my Books page and I have to tell you, after 8 months of not a single one, it was not an easy task! A very fulfilling one, though. Quite an eclectic mix I have there!
I also updated the Movies page. Only 4 months late and much less to update so that was quicker.
I had a week off at work so yay, finally, some time off to relax, read, watch movies, see interesting places. I did all that and I have to admit it was a brilliant month. I truly enjoyed most of the movies and books and I went on a roadtrip to the north of my country (Portugal for those who don't know), which I absolutely loved.
September was utterly amazing!
---
Summary:
Total Books Read: 5
Longest Read: Emissary (440 pages)
Shortest Read: City of Endless Night (256 pages)
Book of the Month: When She Was Bad
Favourite Cover:
Challenges Progress:
GoodReads: 40/50
2016 Netgalley & Edelweiss: 25/?
---
September Books: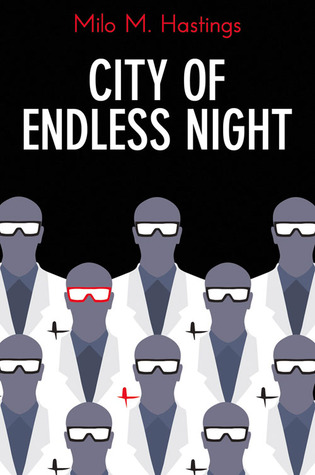 I began the month by finishing City of Endless Night, by Milo Hastings.
This book was astounding. I could not round the rating up to 5 stars because the development of the story was not satisfying to me in several aspects but I cannot tell you how impressed I am by this. I am dumbfounded and in awe at how something like this could be written and published in 1920. Absolutely terrifying. You need to read this if you haven't yet.
I rated it 4.5/5 stars.
I then read The Girl from the Sea by Shalini Boland.
This book was quite hyped and as I read it I just could not see why. When I finished it I could finally see the appeal but the largest chunk of the book was just not well developed enough to keep me interested. I saw several of the revelations coming from a very early point and some key aspects just did not make sense.
I rated it 2.5/5 stars.
I then read Emissary, by Chris Rogers.
It didn't grow on me because it went in a very political direction and I had expected/hoped for more sci-fi. There were many characters, long-winded descriptions and explanations, and it just dragged on too much. There were some interesting parts but not nearly enough to keep me very engaged.
I rated it 3/5 stars.
In a time when I just cannot seem to find a solid good read in the horror section, The Tone Poet by Mark Rickert truly blew me away.
While the first few chapters grasped my attention more than the rest of the book, the fact is this is a unique theme and I truly enjoyed the writing. Enough to say it is very much inspired by the works of Stephen King and I think the author did a pretty terrific job of emulating my favourite author while attempting to create something his own.
I rated it 4.25/5
I cannot gust enough over When She Was Bad, by Tammy Cohen.
This book was a breath of fresh air in more ways than one.
I guarantee you it will hold your attention and not let go.
If you enjoy psychological thrillers please pick this up.
Now.
I rated it 4.9/5 stars.
---
Where I got the books:
Book Depository
Netgalley
The Girl from the Sea
Emissary
The Tone Poet
When She Was Bad
Movie Reviews:
Reblogs:
Other Posts in September :
---
How was September for you?
Do you have a Wrap-up post? Please link it below!