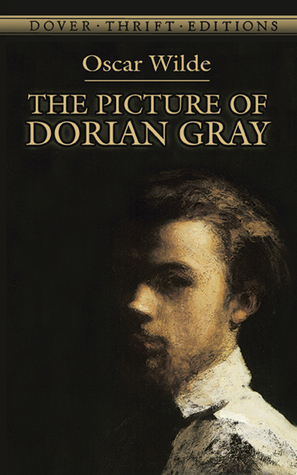 Title: The Picture of Dorian Gray
Author: Oscar Wilde
Genres: Horror | Magical Realism
Length: 165 pages
Source: Purchased
Format: Paperback
Rating: 3.5/5
Premise:
After meeting Lord Henry Wooton, young Dorian Gray engages in a self-destructive lifestyle.
If only his picture, an unparalleled work of art, could take the consequences instead of his youthful body…
Review:
The Picture of Dorian Gray is quite a work of art. From that first chapter I was enraptured, and I found the way our main character and his picture were introduced quite ingenious.
The main characters were quite entrancing, particularly Sir Henry Wooton.
However, at times I found it too philosophic, particularly after halfway or so. Sir Henry's lines that I had previously enjoyed became overbearing, and the long flowery descriptions about perfumes, jewels, music and christian artefacts caused my attention to wander, making the book's meagre 165 pages stretch on and on.
Also, I found characters repeatedly telling Sir Henry that he did not really believe what he was saying annoying after a point, and I found myself thinking that there was much talk of sins being committed but not much was shown in that sense. Though I appreciate the level of subtlety throughout the story, I believe further descriptions along those lines would have helped me form a better image of the de-evolution of Dorian Gray.
There is so much more to The Picture of Dorian Gray than a magical painting. Even though the ending was predictable I still think it is worth reading and contemplating. And it is quite amazing how contemporary this theme is, in a society which obsesses over youth and beauty more and more.

Read from Feb 22nd to Feb 26th, 2016