February was such an amazing month!
I managed to read a few great books, watch a couple of awesome movies and work quite a lot on the blog, considering what I usually manage to do.
I went through the list of blogs I followed and found that some had not posted anything since as early as 2015. Others did not post anything I could relate to. So I unfollowed some and searched for new ones. In the process I came across a couple of awesome challenges that will help me stay motivated and started two new blog features as well!
In this month I have striven to reach out. Besides looking for new blogs, I made an effort to visit them often, liking posts and commenting whenever I had anything to say. The fact is I want to get to know you all! I really enjoy meeting people from all over the world and luckily work was very manageable during February and though I know it will start to get hectic again I will do my best to keep up.
I made an effort to post at least once a day and things that I normally wouldn't, since Ana's Lair is ultimately a blog for book and movie reviews. I shared bits of my day with you, stuff I bought, and stuff I found online that struck me as interesting or funny and felt it would be nice to share. Several of you took the time to like and comment these posts, which I really appreciate!
I ventured with hashtags for the first time. I cannot begin to tell you what a noob I am when it comes to social media. The fact is I never knew what all those # thingies people use were exactly for. I knew it had something to do with Twitter but I never delved into it. Then I decided to venture there, typed #Netgalley and found all sorts of interesting things. And pronto, there was another awesome way to meet new people who had similar interests! And 'lo and behold, it appears that they work on Facebook too. Go figure. (yes, I am still quite the noob at this)
My final discovery was Bloglovin'. I found it is a great way to discover new content and I absolutely love the Save option.
I added the Follow me on Bloglovin' button to my sidebar, I hope you will add me.
So that was February for me. Short but sweet!
---
Summary:
Total Books Read: 8
Longest Read: Little Girl Lost (DI Robyn Carter #1) (412 pages)
Shortest Read: The Picture of Dorian Gray (165 pages)
Book of the Month: The House
Favourite Cover:
Challenges Progress:
GoodReads: 17/52
British Books Challenge: 11/12
2017 Netgalley: 14/35
---
February Books:
The first book I picked up in February was Blink, by K.L. Slater.
It took a while to pick up but once it did the tension gripped me.
I did struggle with Toni's character and both the plot twist highly advertised and the resolution did not seem believable to me but I believe fans of psychological thrillers were love the book because it is full of unexpected twists, and do recommend it.
I rated it 3.5/5 stars.
Doll House by John Hunt was a very creepy read.
However, the premise was too cool for the way it was executed. I craved a more thorough psychological development, especially of the main villain, and I had trouble connecting with the characters. There were truly creepy parts but it could have been so much better.
I rated it 2/5 stars.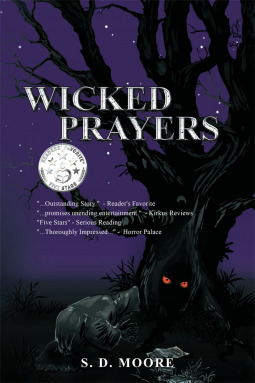 Wicked Prayers, by S.D. Moore was classic gore horror.
I was truly creeped out by those descriptions but the dialogues made me cringe and not in a good way.
I was really sad to give it such a low rating but I could not find much positive with this book.
I rated it 1.5/5 stars.
Then I moved on to Little Girl Lost by Carol Wyer, the first book in DI Robyn Carter series, and finally things started looking up.
The prose was enthralling and I kept wanting to know what happened next. It got quite intense and it is full of twists and turns. There were only a couple of things I would have liked to see done differently. Otherwise, highly recommended. For sure one of the best of its genre out there.
I rated it 4.5/5 stars.
I wanted to read something different so I picked up Sleeping Giants (Themis Files #1), by Sylvain Neuvel.
It was a pleasant surprise! I can see not everyone will appreciate the detached narrative style as the story is told mostly through interviews, reports and whatnot, but I for one enjoyed it.
The plot is quite ingenious as well and although the cliffhanger ending made me want to find out what happened next I was content with this book.
I rated it 4.25/5 stars.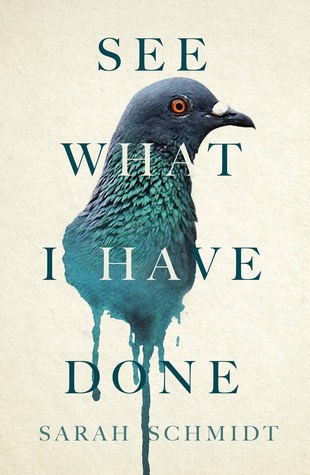 I really wanted to like See What I Have Done by Sarah Schmidt. I have seen so many 4 and 5 star reviews that it makes me feel I missed something really important. At the end of the day not all books will please everyone and this struck me as overdone and repetitive, and I had really hoped for proper closure at the end after such a morose development.
I rated it 1.75/5 stars.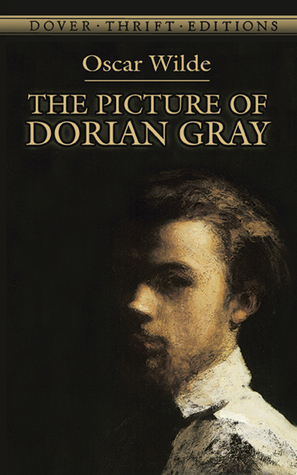 I will be trying to read one paperback per month and since The Picture of Dorian Gray by Oscar Wilde was mentioned quite a few times when I asked you what I should read next I figured I would give it a go.
I found it quite a profound book that made me contemplate today's society as much as Wilde's. However, it exhausted me at times. Lord Henry's constant aphorisms and all the flowery descriptions tired me and I found it difficult to focus even when the narrative became interesting again.
Still, I am glad I read it and recommend it.
I rated it 3.5/5 stars.
I ended February with a bang. The House by Simon Lelic was a surprising, enthralling read, which narrative style pulled me in and made me care for the characters and what happened to them.
There were a few things I would have liked seen handled differently but overall this was a fast-paced book with a strong psychological charge, which I always love.
I rated it 4.5/5 stars.

---
Where I got the books:
Book Depository
The Picture of Dorian Gray

Netgalley
Blink
Doll House
Wicked Prayers
Little Girl Lost (DI Robyn Carter #1)
Sleeping Giants
See What I Have Done
The House
Movie Reviews:
Features:
Reblogs:
Other Posts in February:
---
How was February for you?
Do you have a Wrap-up post? Please link it below!