I don't usually keep track of this stuff, but in case anyone does, here are the results.

Annihilation has been on my TBR list for a while, but I have yet to go buy it.

Have you read this book or any of the other winners?
What is your take on these awards?
Whatever
Cutting and pasting from the official release. Congratulations to the winners; this is a fabulous slate.
***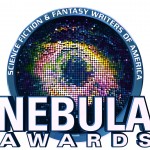 The Science Fiction and Fantasy Writers of America are pleased to announce the winners of the 2014 Nebula Awards (presented 2015), as well as the Ray Bradbury Award for Outstanding Dramatic Presentation, and the Andre Norton Award for Young Adult Science Fiction and Fantasy.
Winners
Novel
Annihilation, Jeff VanderMeer (FSG Originals; Fourth Estate; Harper Collins Canada)
Novella
Yesterday's Kin, Nancy Kress (Tachyon)
Novelette
"A Guide to the Fruits of Hawai'i," Alaya Dawn Johnson (F&SF 7-8/14)
Short Story
"Jackalope Wives"by Ursula Vernon (Apex 1/7/14)
•••
Ray Bradbury Award for Outstanding Dramatic Presentation
Guardians of the Galaxy, Written by James Gunn and Nicole Perlman (Walt Disney Studios Motion Pictures)
•••
Andre Norton Award for Young Adult Science Fiction and Fantasy
Love Is the Drug, Alaya Dawn Johnson (Levine)
•••
View original post 24 more words