Ana's Lair is 100 days old, yay!

Bring out the confetti, champagne and cake!
I have to say I am surprised to have come this far and even more surprised that I definitely want to keep going! So I would like to take the opportunity to thank all of you who took the time to follow Ana's Lair, like, comment on and/or share my posts. You give me the motivation to continue and I truly appreciate each and every one of you.
I also reached 500 likes a few days ago!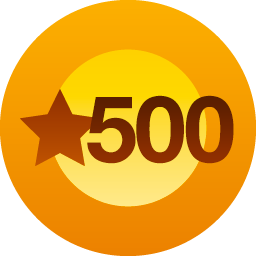 And now, onto the updates!
Update #1:
I started a Twitter account back in 2012 to see what all the hype was about. I did not get the appeal of it, especially due to the character limit, and I did not really want another social media site to take up my time. But I could tell that the instant aspect of it was interesting, especially for news items.
So I peeked in, followed a couple of entertainers I liked but did not stick around for long.
Recently I found a couple of giveaways using the Rofflecopter platform and amongst the conditions to submit an entry was follow someone on twitter and tweet about the giveaway.
So I sort of resurrected my Twitter account. I changed the username to Anaslair, my profile and header pictures to match the blog's, and linked it to my WordPress account.
I am not counting on actually using the account much, but whenever I post here in the blog, a tweet linking to it should automatically be generated.
If you would like me to follow you back, just let me know, and I will try to keep up.
Update #2:
The About page has been revamped.
Main changes include:
– A reorganization of the former text and addition of a new section, a walk-through on how to navigate the blog;
– A clickable index to the main four sections (Author, Blog, Review Policy and Contact);
– Little tweaks here and there :)
Let me know what you think and thank you for stopping by!