May was such a full month. Maybe because of that I was beginning to wonder if it would ever end!
A lot of responsibilities at work but also chances to unwind and relax so overall a good one.
They were all pretty long books, most over 400 pages, and the last one dragged on, so even though I had hoped to squeeze in one more read I think I did pretty well regardless, considering how crazy it has been at work.
AND I reached my Netgalley & Edelweiss challenge goal, woohoo!
May was pretty darn awesome.
---
Summary:
Total Books Read: 7
Longest Read: The Follower and The Teacher's Secret (432 pages)
Shortest Read: Waking Gods (Themis Files #2) (320 pages)
Book of the Month: Waking Gods (Themis Files #2)
Favourite Cover:
Challenges Progress:
GoodReads: 40/52
British Books Challenge: 22/12
2017 Netgalley & Edelweiss: 35/35
---
May Books: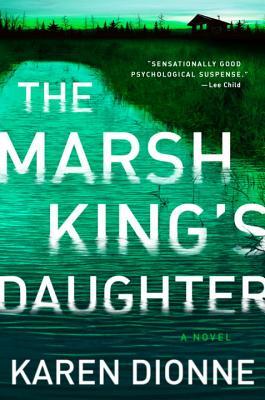 I began the month with The Marsh King's Daughter, by Karen Dionne and boy, what a start.
Reading about a woman who spent her childhood growing up in the marsh with a man who abducted her mother at 14 was never going to be easy but I really appreciate what the author managed to accomplish with this book. It is quite profound and I recommend it if you are able to deal with some pretty heavy stuff.
I rated it 4.25/5 stars.
Ginny Moon by Benjamin Ludwig was such a tender and emotional story about an autistic teenager with a huge heart who never ever lies with her mouth. It's amazing what difference a few nods will do in her life.
I think this novel accurately addressed the stress dealing with such a person can be and also the amazing potential they have to love and be loved.
I rated it 4.25/5 stars.
I moved on to The Follower, by Koethi Zan.
I found it dragged on and I could not take to any of the characters. I did not find them interesting nor was invested in finding out what happened to them. There were a few engaging snippets but overall I don't really recommend it.
I rated it 2/5 stars.
The Darkest Lies by Barbara Copperthwaite had the potential to be an amazing, heartbreaking story but I feel it tried to be too much in one book and that it dragged on, so I didn't much enjoy it…
I rated it 2.75/5 stars.
Waking Gods (Themis Files #2), by Sylvain Neuvel was SO good, even better than the first book.
I was not keen on a couple of things but it didn't put much of a dent on my overwhelmed enjoyment. I highly recommend this series.
I rated it 4.5/5 stars.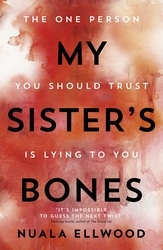 My Sister's Bones by Nuala Ellwood was interesting enough but I was annoyed by the main character and tired due to the twist and turns the book would constantly take. I actually found the reveal interesting, though partly expected, so that I finished the book more intrigued than during the first half or so.
I rated it 3.5/5 stars.
I struggled with The Teacher's Secret, by Suzanne Leal because there were too many characters and the pace was slow.
Still the book was well written, and if you can keep up with the pace it will be an enjoyable read, just don't expect major twists.
I rated it 2.5/5 stars.
---
Where I got the books:
Edelweiss
The Marsh King's Daughter
Netgalley
The Original Ginny Moon
The Follower
The Darkest Lies
Waking Gods (Themis Files #2)
My Sister's Bones
The Teacher's Secret
Movie Reviews:
Features:
Reblogs:
Other Posts in May:
---
How was May for you?
Do you have a Wrap-up post? Please link it below!